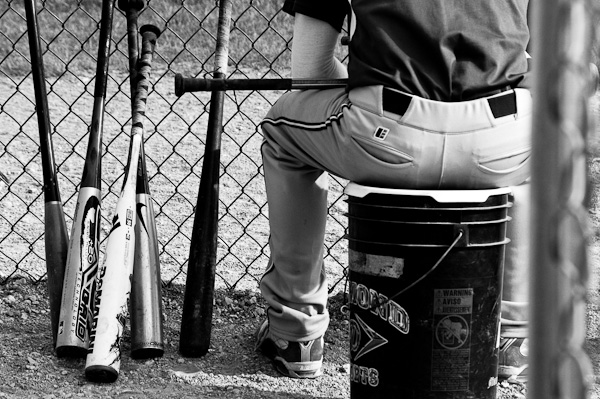 I've come to my brother's house to witness my nephew graduate high school and along the way my brother roped me into photographing his production plant (hey-I do these kinds of things for free airfare!)
In addition, my nephew is quite the baseball player. Shortstop if you're interested. And good enough to earn himself both a scholastic AND athletic scholarship to play baseball for Butler University. I'd never seen him play before so this weekend I had my opportunity to see two games and I took full advantage.
However, I've been encouraged by the recent push into visual storytelling that Rear Curtain has encouraged. And I had a great time watching Sabrina Henry work her way through a Magnum workshop recently where she worked with the subject of dogs. So I thought I might take on a little project while here and explore high school baseball. I don't know how this will turn out, or if I got the shots I need to make this work in the short time allotted, but it is quite a fun challenge to try to piece together some sort of visual story out of this.
So this image is the first of the lot. It is one quickly processes to be a teaser and I hope it does the trick.