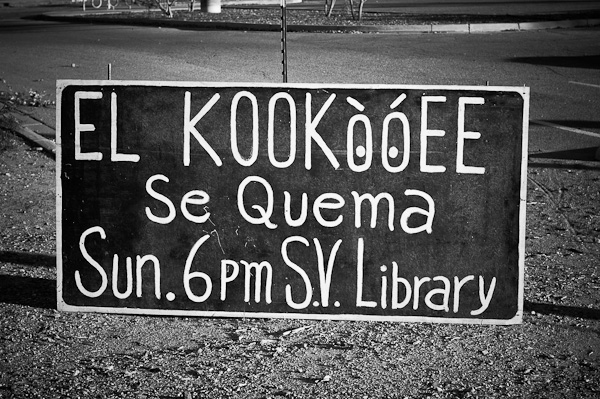 Each year, on the last Sunday in October, the Mexican Bogeyman of El Kookooee is burned in effigy in the South Valley of Albuquerque, New Mexico. I'd never been to this event, or it's bigger cousin, the Burning of Zozobra 50 miles north in Santa Fe, and so I thought I might go. I arrived early to get a feel for the environment and try to get a sense of what was going to happen. I've felt driven and called, both, to document and tell stories of this enchanted land where I live and although Daniel Milnor has also embarked on his journey to tell the story of New Mexico, I can't help but tell my own vision of this place.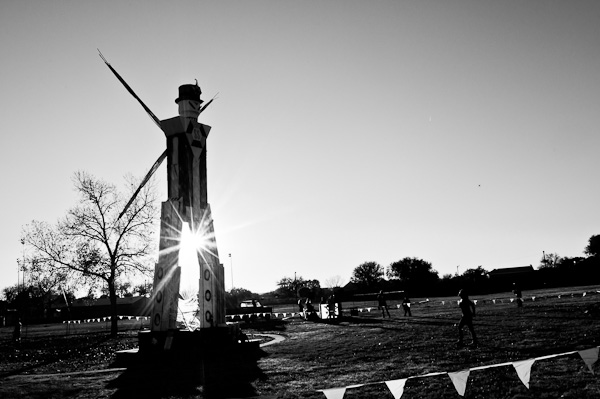 Each year the effigy is designed by a middle school student and then the design is reproduced giant size into El Kookooee, the Bogeyman. The burning of El Kookooee culminates the Festival de Otoño in this Latino neighborhood and is intended to help maintain the cultural heritage of Hispanics in the area. The effigy is stuffed with your fears and worries, written on slips of paper, to symbolize ending and rebirth.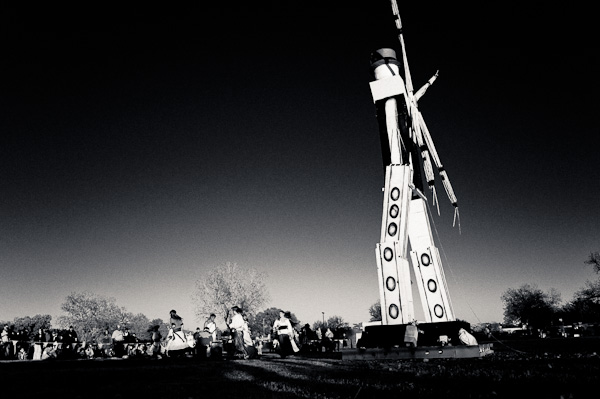 As the day marched toward its inevitable conclusion and the crowds began to gather on the South Valley Baseball Fields the giant statue of El Kookooee was consecrated by Aztec Dancers, a belly dancer or two, and eventually by fire dancers.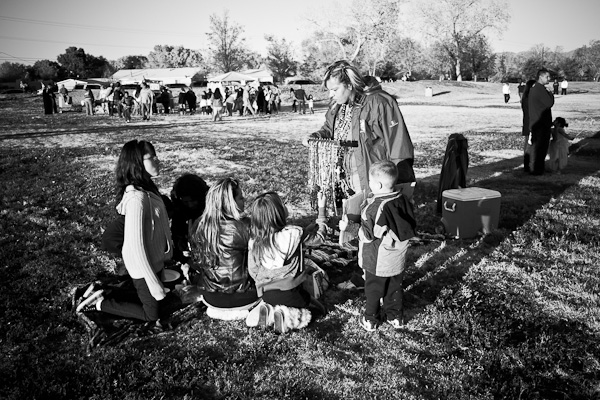 The crowd took on a festival feeling as families arrived, set up picnic chairs and coolers, and children ran around and played. Folks arrived by car, by scooter, by foot, on horseback, and four wheeler.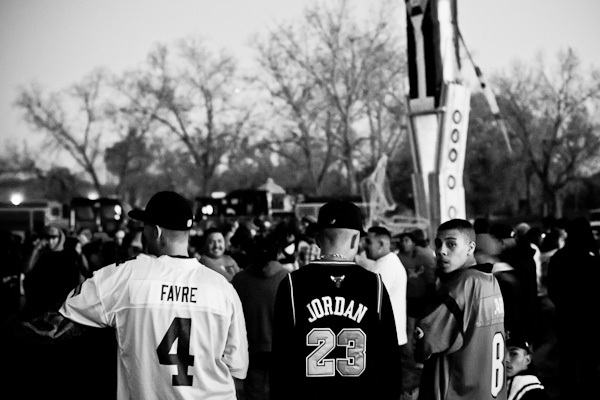 Eventually night set in and the anticipation of the crowd was raised along with the volume on the PA system. To the beats of "Ring of Fire" by Johnny Cash, "Burning Down the House" by the Talking Heads, and the cries of "burn it! burn it! burn it" from the crowd, the Fire Dancers took over the attention of the onlookers.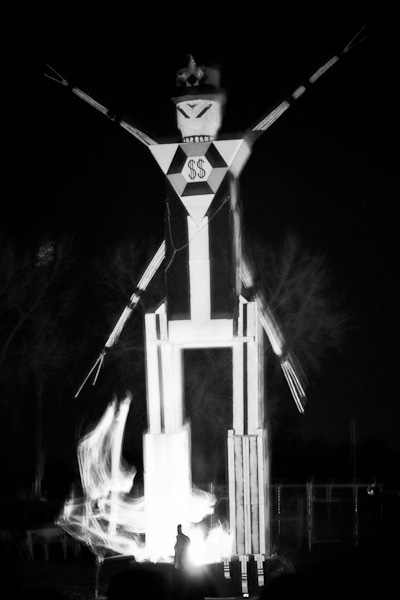 Eventually the Fire Dancers earned their due and El Kookooee took the first steps in achieving his purpose as flames quickly licked their way up his right leg and engulfed him to the approving roar of the crowd.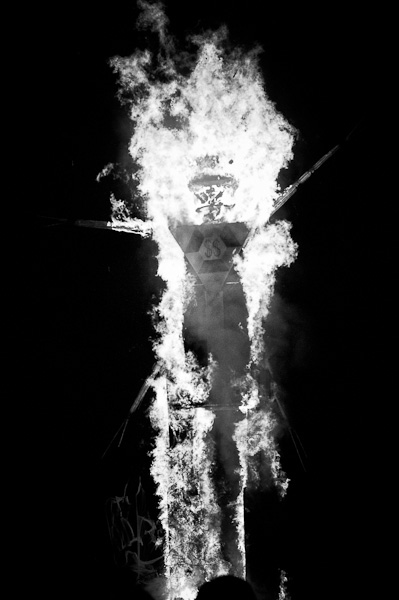 Not long after, the people grew silent as people often will when faced with a cold dark night and a strong contained fire.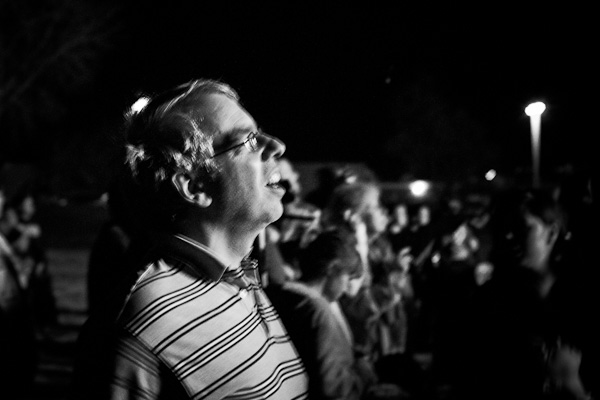 Whether lost in reflecting or filming the thing going up, not many could take their eyes from the burning bogeyman.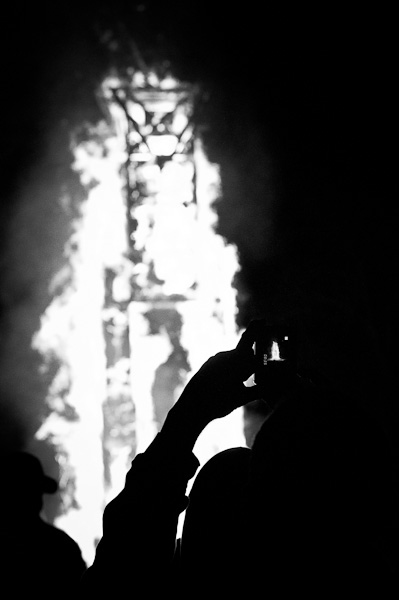 And eventually he lifted everyone's fears and worries into another winter's night.