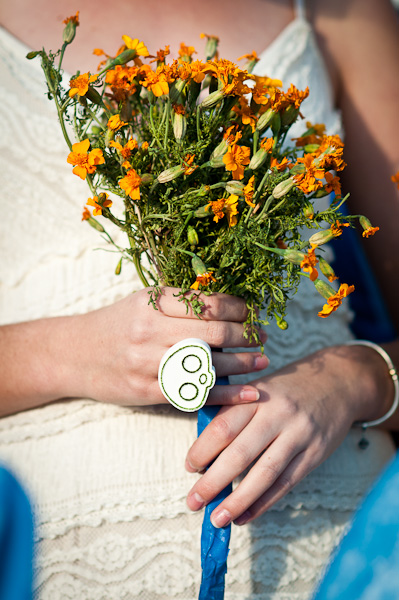 Each November, in the South Valley of Albuquerque, New Mexico the city gathers to remember the dead in the annual Muertos y Marigolds Dia de los Muertos Parade. I'd attended this for the past 3 years, photographing it each time. It is, quite honestly, one of the best photo-ops in the city and cameras are out in full force.
I don't know what other Dia de los Muertos festivals are like. This is the only one I've been to. But I have a feeling this festival is uniquely Burque!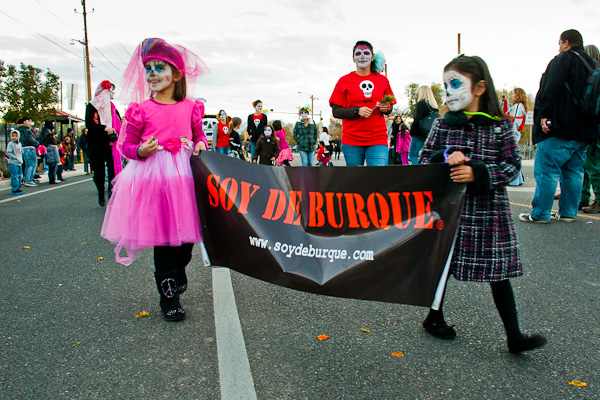 Lately I've been working up the courage to begin a rather large project. Inspired by Stuart Sipahigil's encouragement to shoot "Close to Home" and constrained (travel-wise) by a growing and young family, I began to turn my photographic eye toward telling the story of my adopted state, New Mexico. And so, with each thing I photograph for this project, I am trying to bring the viewer into the image; trying to give the viewer a feel for what it is like to be there.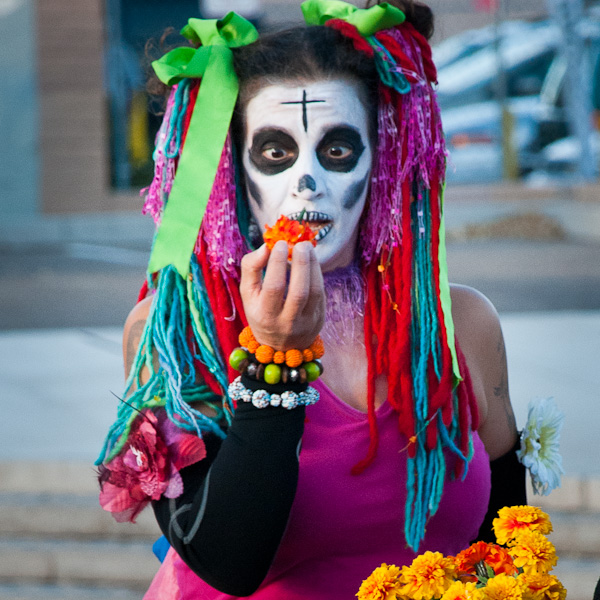 So I went to the parade this year with some idea of what I wanted to capture. I felt I had a pretty good series of portraits and ghoulish images from years past, so I wanted to give some sense of the interaction of the crowd with the parade as well as give a sense of the crowded multicultural spectacle-you know, the Indo-Hispano-Anglo-grow local-anti-establishment-low rider-marching band-school group-gender/sexual orientation equality-gang-bicycle-eclectic artist community all out celebrating the departed, calaveras, marigolds, and candy.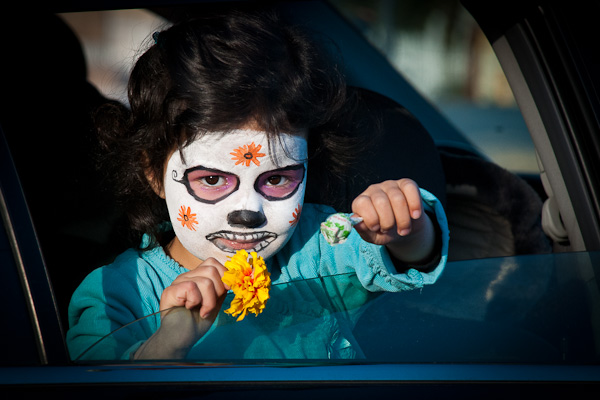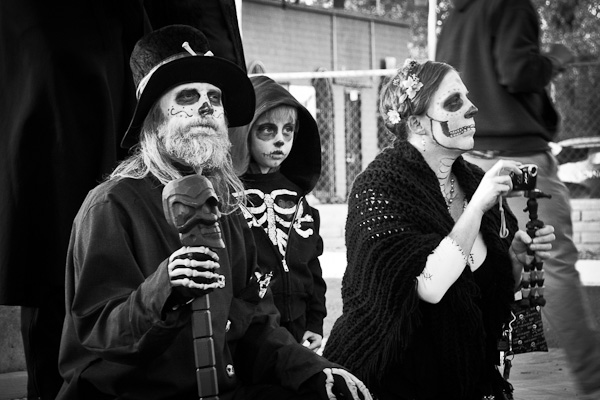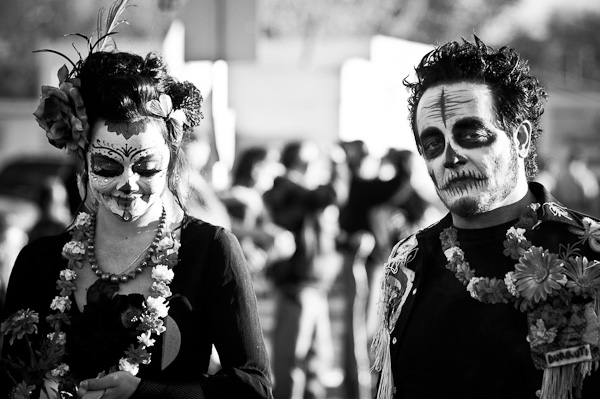 I worked the participants and the crowd a bit at the beginning. The light was pretty but threatening to go behind some clouds and the anticipation of the parade, the largest yet that I've seen, made for some harried photographing. I was having some trouble getting into the zone. After the Aztec Dancers made their customary blessing (this is the same group that last week blessed El Kookooee before he met his fiery fate) the parade began in earnest.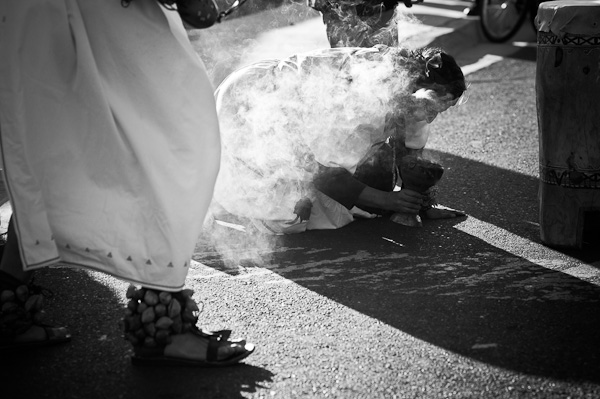 Check back in a couple days for the continuation of this little story. In the next post I will share some of the shots I am most happy with this year. They were a little surprising for me and I hope you will like them.